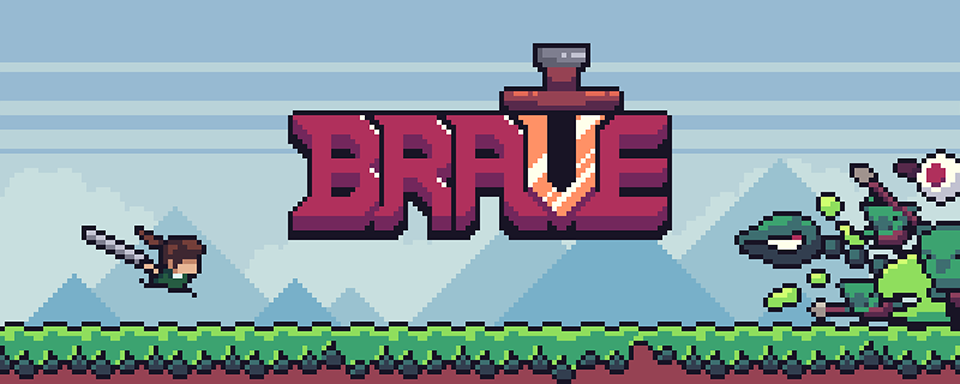 BRAVE - Demo 1.2
DISCLAIMER: The game is in very early developement and this demo is mostly to get feedback on the game feel! It includes the first stage and the main mechanics! Any kind of feedback is highly appreciated! :)
Welcome to the demo of "BRAVE"! Brave is a pixel-art platformer with rpg elements. The main character is Willy. He is a blacksmith who lived with his wife Vicky in the small kingdom of Skorge. I don't want to spoil you, so let's just say his wife suddenly disappears and is in great danger. Willy has to take all his courage and fight his way through a world of monsters and dangers to save Vicky!

I hope you enjoy playing! :)
In case you want to keep being updated about the game:
Twitter: https://twitter.com/smaex_official
Discord: https://discord.gg/hEQtVW4
If you like the game and want to support it:
Patreon: https://www.patreon.com/Smaex

Changelog:
#1 Bug fixes and you can now also jump with "W" on keyboard.
#1.2 NEW DEMO RELEASE
- Added core feature mining, forging and melting
- Added Options menu to customize the controls
- Improved enemy AI
- New inventory and storage system
- Added health fountain
- Improved tileset for the caves
- lots of bug fixing (but not all of them.. :D)
#1.2.1
- Bug fixing
Download
Click download now to get access to the following files:
BRAVE_DEMO_1_2_1.zip
24 MB